Desgranges - NEXAM Cutting Tools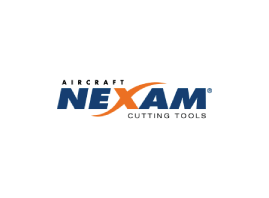 Since 1946, Desgranges has continually developed with the aim of offering its customers the most innovative solutions. Focusing on high performance and optimum quality, we have developed an across-the-board range of standard cutting tools, as well as tailor-made products created by our design office. 
For more than a decade, our group has been working hand-in-hand with Desgranges Cutting Tools, Affût Rapid and Desgranges Aero to offer you an unprecedented synergy of skills.
This enables us to keep track of our cutting tools throughout their life cycle, from design through sharpening to recycling, so that we can offer a
full range of adapted and customized solutions. 
In tune with our most demanding customers, and always seeking a competitive edge, the Desgranges Group focuses on its excellent product offering that enables it to develop solutions ranging from machining sequence specification
to tool management.