S-XPF Series
X Performer Forming Tap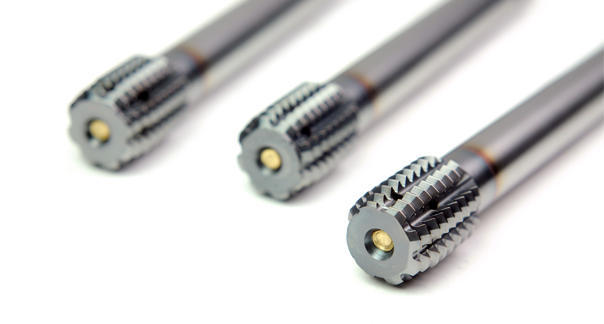 The XPF represents a new evolution in forming tap technology. This series is engineered to generate up to 50% less torque versus other forming taps, making it feasible to tap materials up to 35 HRC and sizes up to M45 in diameter.
Features

---
1Low-torque design for longer life at faster speeds.
---
2V-Coating for extreme wear resistance.
---
Excels in materials up to 35 HRC.
---
Sizes available up to M45 for threading of large parts.
---
Applications
Low Carbon Steel・Medium Carbon Steel・High Carbon Steel・Alloy Steel・Hardened Steel(25~35HRC)・Cast Steel・Copper・Brass・Brass Casting・Aluminum Rolled・Aluminum Alloy Casting・Zinc Alloy Casting
Lineup
Basic form (S-XPF) M1 up to M45
---
Coolant-fed (OIL-S-XPF) M6 up to M16
---
Data
Forming taps are even for 35HRC
Media
Catalog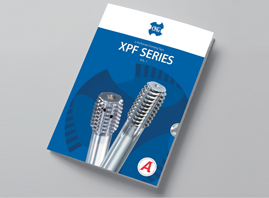 Download